companies &
corporate foundations
When businesses engage with good causes, it will be noticed by consumers. It also results into more involvement of your employees. As a supporter of Heifer, you boost and show your social responsibility.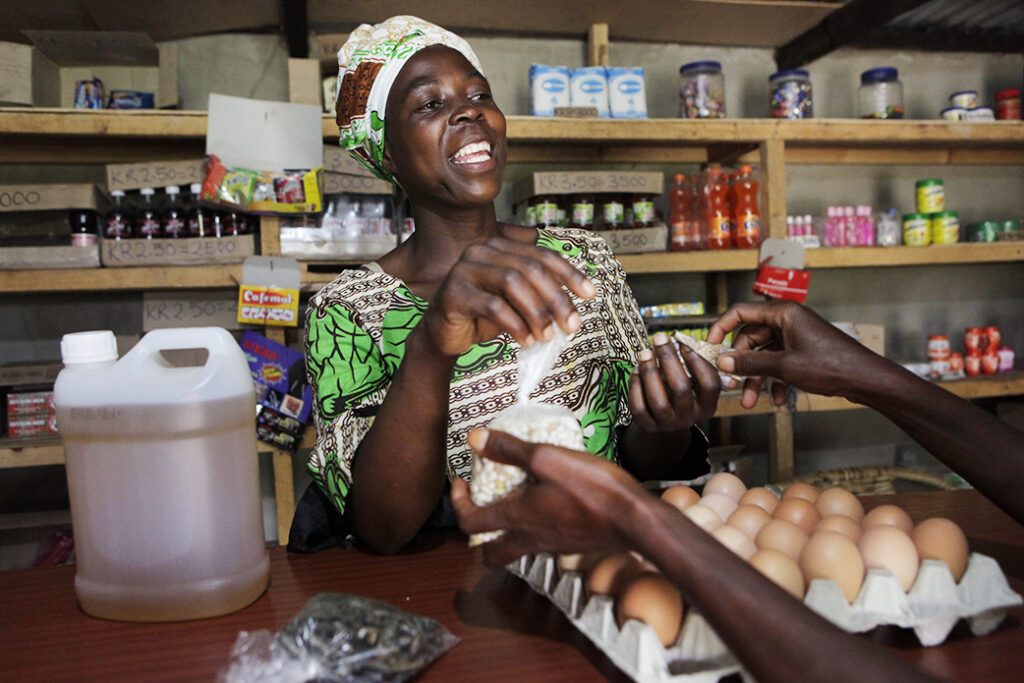 Foundation Win: Two Year Partnership for Climate-Smart Dairy Farming in Nepal
On October the 13th AGCO Agricultural Foundation (AAF) awarded a USD 250,000 grant to Heifer Netherlands (HNL) to improve the sustainability and resilience of smallholder dairy farming families through the development of a climate-smart and productive dairy model in Nepal. AGCO Corporation, an American leader in agricultural equipment, initiated AAF in 2018. This foundation is based in Liechtenstein and has the vision to prevent and relieve hunger through sustainable agricultural development. The duration of the partnership with Heifer is two years and forms an integral part of AAF's strategic sustainability actions and investments in climate action interventions for agriculture. Read more. 
Major gift / financial contribution
Thanks to Heifer's broad approach, farming families are less vulnerable and able to survive setbacks. With a generous donation you can make a substantial contribution to lifting farming families out of poverty. Only by working together we can reach structural change.
With an annual donation of € 5,000 or more, you can make a huge difference. Fund our farming families and their communities in areas where it is most needed or choose a specific project. We will keep you informed about the activities and developments through exclusive biannually stewardship reports. Moreover, Dutch donations are tax deductible.
Corporate fundoundation investment
As a corporate foundation you invest in structural change at a local, regional or even national level. By partnering with Heifer, we bundle our knowledge and expertise to achieve maximum impact. Heifer has extensive experience in developing tailor-made proposals. Explore with us the possibilities within our programs and themes.
Cause marketing
When businesses engage with good causes, consumers notice. Our cause marketing campaigns are geared to help your brand drive sales and expand its audience. We have a professional and experienced team with a variety of corporate partnership opportunities allowing your businesses to engage customers and employees, all while lifting farming families and their communities out of poverty.
Let us match your goals with our expertise and create new opportunities. Contact Ingeborg Geluk to explore the possibilities. Mail ingeborg@heifer.nl or call +31-165-520123.