With worldwide hunger steadily on the rise, one flaw in the global food system is particularly hard to stomach: food waste.
Food loss and waste is a global challenge with enormous economic, environmental and health consequences. Read on to learn more about this issue and how Heifer is working to overcome it.
One-third of the food produced for human consumption is lost or wasted every year
The Food and Agriculture Organization of the United Nations estimates 1.3 billion tons of edible food are lost or wasted every single year, totaling a third of all human food production and $940 billion in economic losses. Research from one district in Uganda found 4,300 tons of beans were lost each year at the farm level alone, representing a financial loss of $2.3 million at the time of the study. 
Food loss and waste happens in every region and at every stage of the food system, from field to landfill
Developing and developed countries lose or waste roughly the same amount of food every year, but for different reasons depending on context and commodity. Food loss is a reduction of food along the supply chain, and it is often the result of inefficiencies in production, transportation, processing and packaging, such as inadequate harvesting or storage. Over 13%of the world's total food is lost before it ever reaches a retail market.
Food waste is that which occurs at the retail and consumer level — the food that goes unused in households and industries like hotels, grocery stores, restaurants and catering. Worldwide, 17% of food is wasted this way. In the United States, food makes up nearly a quarter of all solid waste in landfills.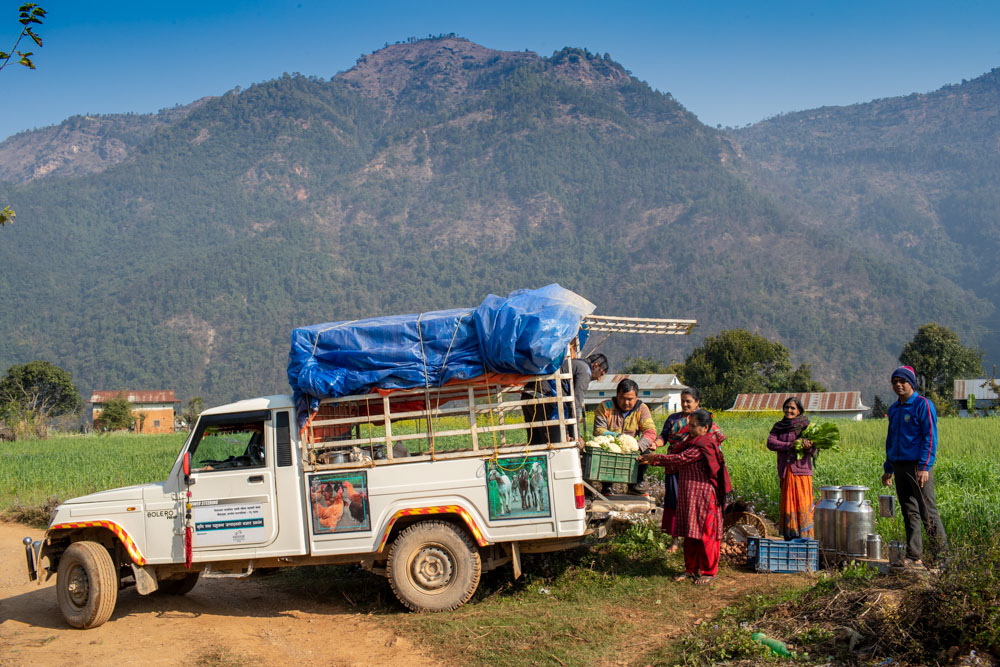 With support from Heifer, a farmers' cooperative in Nepal purchased a truck to take their produce to market. Dependable, affordable transportation helps food reach customers before it spoils.
Reliable infrastructure, like irrigation, roads, electricity and refrigeration, plays a critical role in determining a region's rate of food loss or waste. For example, 35% of fruits and vegetables in sub-Saharan Africa are estimated to be lost during post-harvest, processing and distribution, compared to only 15% in Europe, where infrastructure is more advanced.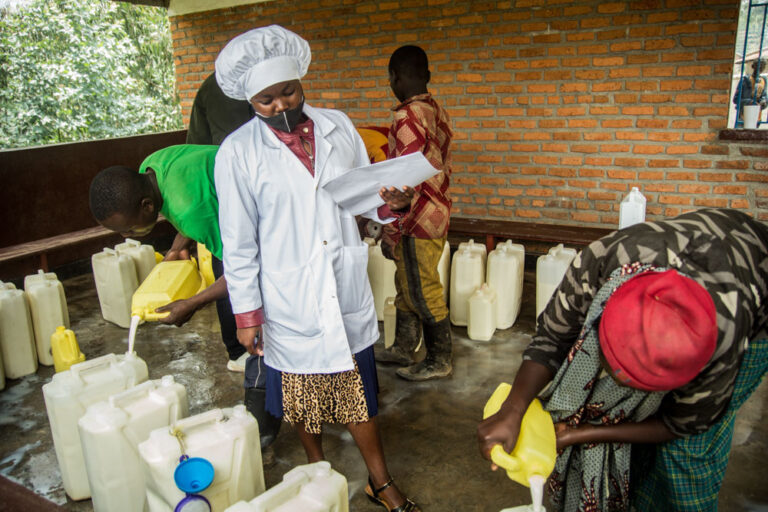 Rwandan dairy farmers deliver fresh milk to a local milk collection point. Having access to a nearby market is important for rural farmers with no way to keep milk cool.
The biggest challenge for existing food systems in Africa is "lack of access to appropriate tech and infrastructure [for farmers and workers] who are required to take food from farm to market," said Adesuwa Ifedi, Heifer International's senior vice president of Africa programs. "Technology and mechanization remain key to improving productivity and supply."

Food loss and waste is a heavy burden on the environment.
Greenhouse gases are emitted throughout a food's lifecycle, from production to disposal, and food wastage has a big carbon footprint. If global food loss and waste were a greenhouse-gas-emitting country, it would be the third largest in the world.
Nearly 30% of the world's agricultural land is used to produce this food that is never eaten, along with enough water to fill Lake Geneva three times.
While over a billion tons of food go uneaten every year, as many as 828 million people go hungry
The world produces enough food to feed everyone — it just isn't on the plates of those who need it. The number of people facing hunger has been increasing year over year since 2014, with people in low- and middle-income countries paying the highest price: Over half those without the food they need live in Asia and more than one-third live in Africa.
"Solving the issues with food insecurity has reached a boiling point," said Adesuwa. "Africa's food systems need bold, innovative and scalable interventions to address the root causes and ensure sustainable, systemic change."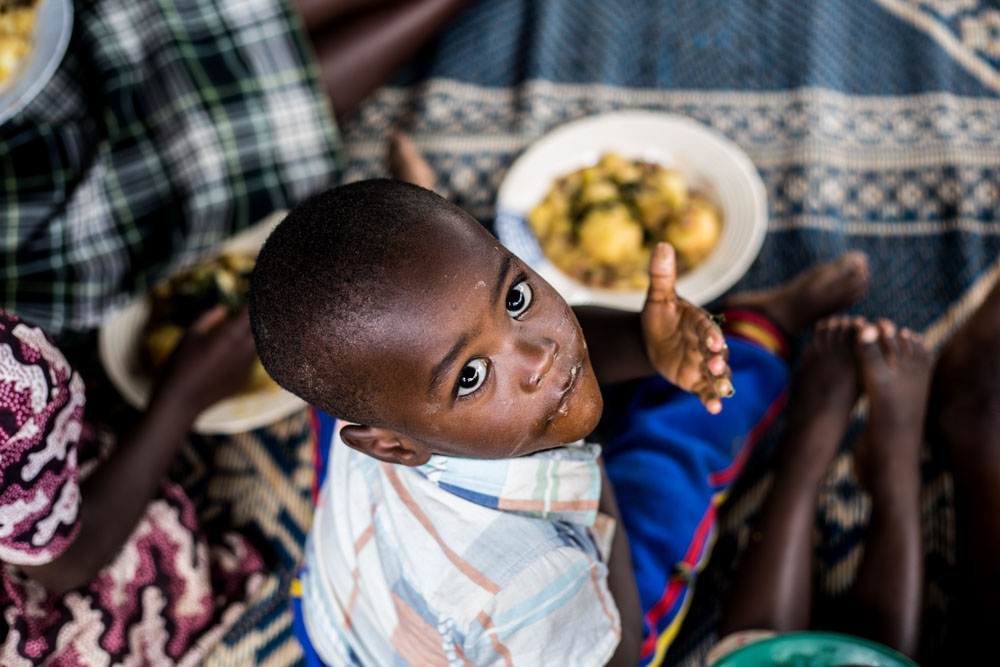 Children enjoy a hearty meal at a community kitchen in Rwanda, supplied with milk and vegetables from the village's producers. Helping farmers build productive, sustainable local food systems is vital to reducing waste and addressing hunger.
Heifer partners with smallholder farmers in Africa, Asia and Latin America to increase productivity, improve agricultural practices and build functional, efficient agribusinesses. We also invest in infrastructure, connect farmers to markets and develop value chains in rural communities, helping to establish food systems that provide food and income where they are needed most.