groundnut and beef value chain
Malawi
Through this project, 14.000 smallholder farmers working in the groundnut and beef value chain have increased market access and improved incomes, thereby creating a path to a dignified living income.
LOCATiON
Malawi: Mzimba & Kasungu 
DURATION
2022-2026
VALUE CHAIN
beef (Mzimba) &
groundnuts (Kasungu)
Increased incomes and more resilience for smallholder farmers in the Groundnut and beef value chAIN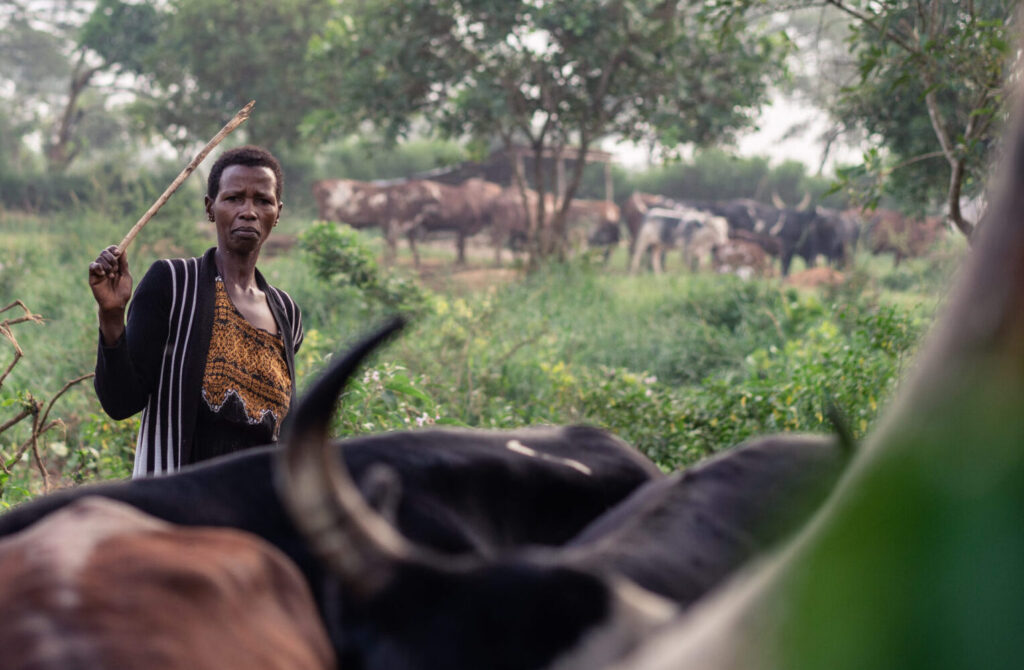 The main source of income for more than 90% of the population in central and Northern Malawi is agriculture. In the project areas, Kasungu and Mzimba, the smallholder farmers mainly produce livestock and groundnuts. Despite the efforts, the productivity is low and most farmers have difficulty earning a descent income.
Groundnut is the most important cash crop grown in Kasungu. Yet, yields are low due to inadequate agricultural practices. Cooperatives are scarce and often dysfunctional and there is a lack of a reliable and structured markets. The production is threatened by diseases like aflatoxin. Women are active players in this value chain, but their capacity is not fully optimized.
In Mzimba most farmers produce beef. Unfortunately, the production has low economic value due to inbreeding and poor service delivery and marketing. Farmers are not united into cooperatives and are not aware of the business potential of beef. Operational cattle markets are not functioning well and therefore not profitable.
Despite the challenges, there is a high protentional in the beef and groundnut value chain to increase income and resilience of the famers. The GAIN project supports 14.000 smallholder farmers with knowledge on climate smart farming, business management and cooperation building, while integrating the farmers into the value chain with linkages to financial services and markets.
Heifer works with 14.000 smallholder farmers in the groundnut and beef value chain. 50% of the beneficiaries are female and 20% youth. The famers will be formed into groups (560 groups with an average of 25 members).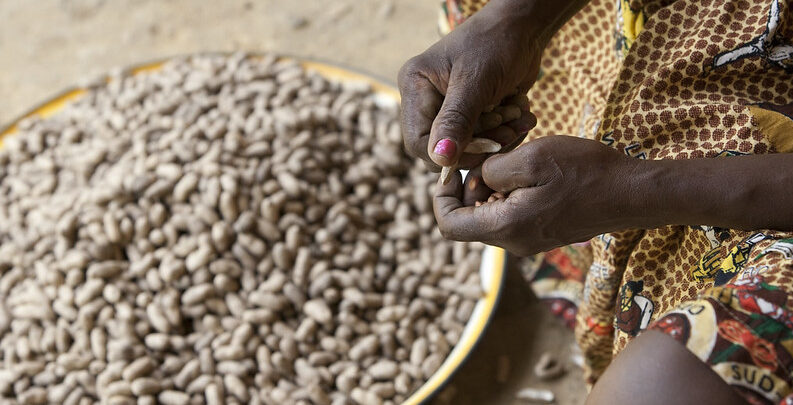 This project is being carried out by Heifer Netherlands, Heifer Malawi, Green Livelihoods and the Flemish Government. They work closely with the local government of the districts, the local private sector, the cooperatives and financial institutions.
Een onderneemster 

in de dop
Met inkomsten uit de verkoop van melk, aardappelen, bonen en mest staat Immaculee stevig in haar schoenen en kan ze eventuele tegenslagen overwinnen.
Take a look at our other projects