GREEN BUSINESS BELT,
GUATEMALA
The Green Business Belt Project closes the Living Income Gap for 6,250 Guatemalan spice farmers by implementing inclusive green businesses within five municipalities in Alta Verapaz .
LOCATION
Alta Verapaz (Chisec, Chahal, Raxruhá, Fray Bartolomé en Cobán) , Guatemala
DURATION
2020-2025
THEME
Value chain of cardamom, all spice, black pepper, cinnamon, clove, annatto
Living income for Guatemalan spice farmers
In Guatemala we work with small scale spice farmers to help them achieve a living income. To us, this means that the household's income (whether earned, generated, transferred, in cash or in-kind) is sufficient to enable all household members to afford a decent and dignified life. This is much needed as many people in Guatemala live in poverty (according to the World Bank almost 60% of the population lives below the poverty line; in Alta Verapaz this is even beyond 80%) and therefore the country suffers serious levels of hunger (Global Hunger Index).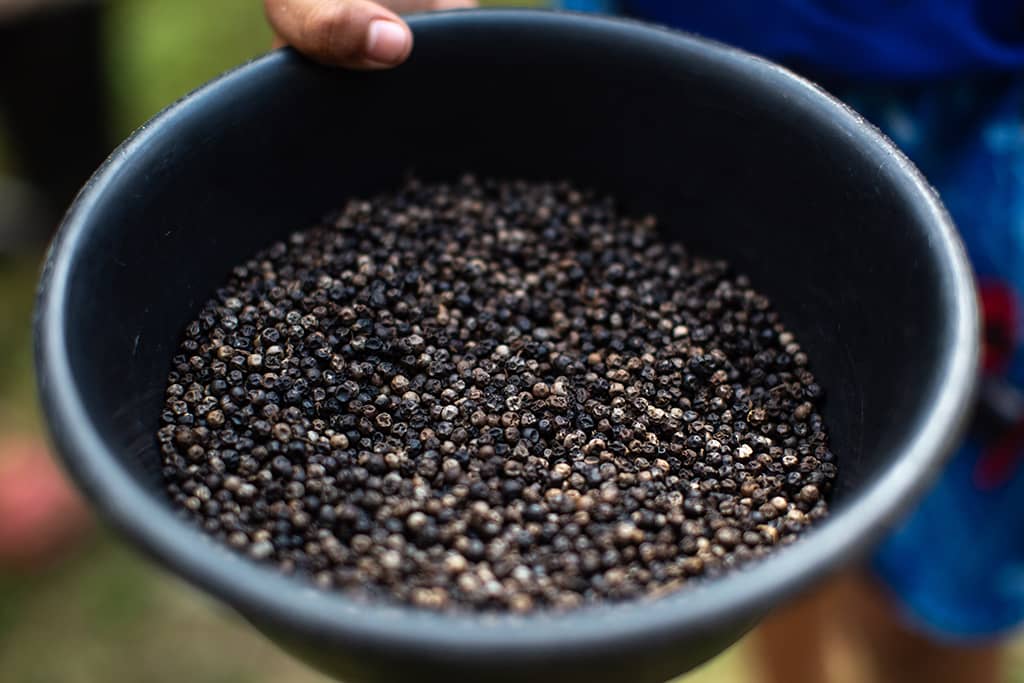 Alta Verapaz possesses the greatest potential to develop high value agroforestry products and agroforestry-related services – all manageable by communities and local organizations. Investing in
value chains that promote sustainable land use practices generates income for rural families and offers many non-cash-benefits such as ecosystem services – forest restoration, habitat safe zones, climate mitigation – and cultural revitalization, stable employment, community pride and increased governance capacity.
This project directly engages women and youth, especially in small–medium enterprise management roles and in spice related products and ecotourism services. Through our global work we have seen that women make major contributions to agriculture, natural resource management and food security despite unequal access to land, credit, education, extension services and cooperative arrangements. The Green Business Belt project therefore has gender-targeted interventions, uch as the requirement to hire staff consisting of at least 50% women and youth.
Target group
6,250 spice farmers (producers) / 9615 farming families in Alta Verapaz, Guatemala.