Dairy Development Project,
Rwanda
In Rwanda we work with 41.200 farming families to improve their livelihoods, by empowering women and youth, focusing on food security and nutrition, and utilizing sustainable, climate-resilient dairy production.
LOCATION
12 districts in Rwanda
DURATION
2018-2023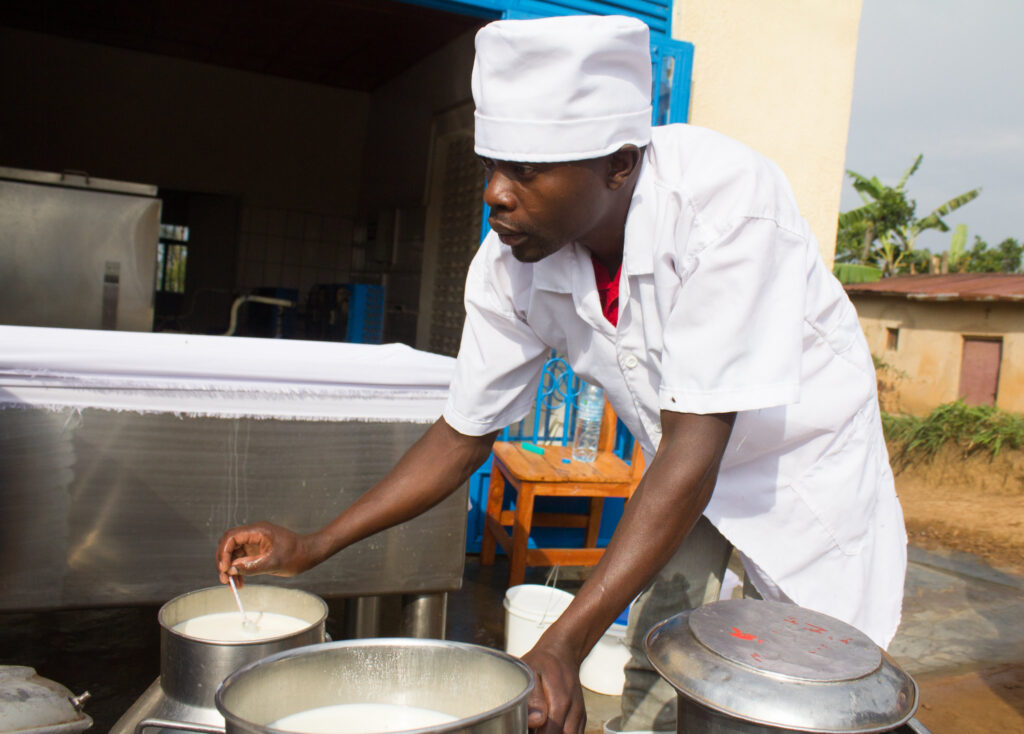 Dairy is a strategic commodity and crucial for rural development, poverty reduction, and food and nutrition security in Rwanda. Dairy offers a path out of poverty for Rwandan households with livestock, and for those who provide services and value addition to the supply chain. Despite progress in the dairy sector, challenges remain. Farmers have low milk productivity due to poor animal nutrition, poor access to extension services and animal health care, and poor access to improved animal breeds. Farmer organizations need to work together to sell their milk and need access to inputs and services. Farmers need better management skills (for milk collection, processing, marketing) and access to finance. 
The Rwanda Dairy Development Project addresses these challenges and capitalizes on the gains and opportunities created by past investments in the sector. We directly assist 41,200 households by improving their livelihoods through climate-smart dairy production, and through organizational strengthening of cooperatives. This five-year project improves cattle productivity, milk quality, dairy processing capacity, and strengthens policy supporting the sector.
Heifer works directly with 41,200 farming families, focusing on women and youth, to improve their livelihoods. The farmers will work, learn, and save in groups (20-30 members per group). By involving the entire community and creating jobs within the dairy chain 58,800 more families will benefit from the project, reaching a total of 100,000 families.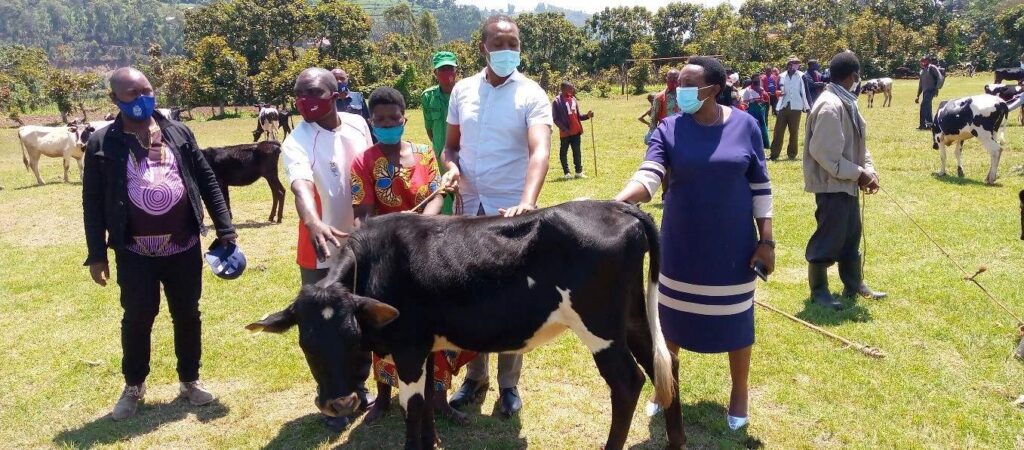 The project is implemented in partnership with Heifer and the Rwanda Ministry of Agriculture and Animal Resource. Other partners, who make an important contribution, are the Rwanda Council of Veterinary Doctors, the Rwanda Cooperative Agency, the Rwanda Business Development Foundation and the Rwanda National Dairy Platform.
Een onderneemster 

in de dop
Met inkomsten uit de verkoop van melk, aardappelen, bonen en mest staat Immaculee stevig in haar schoenen en kan ze eventuele tegenslagen overwinnen.
Take a look at our other projects